This is a series of free child themes for Divi, that will help you build amazing websites with ease. Most of them where premium themes sold via EMP, but now they are all free.
Keep in mind that they come with no support nor warranty of any kind (GPL license), but if you have any problem just email us at themes@global-mente.com and we'll try and help you.
Be advised: to use this products you will need an Elegant Themes(*) subscription, that is not included with this themes, and some basic knowledge of WordPress and Divi.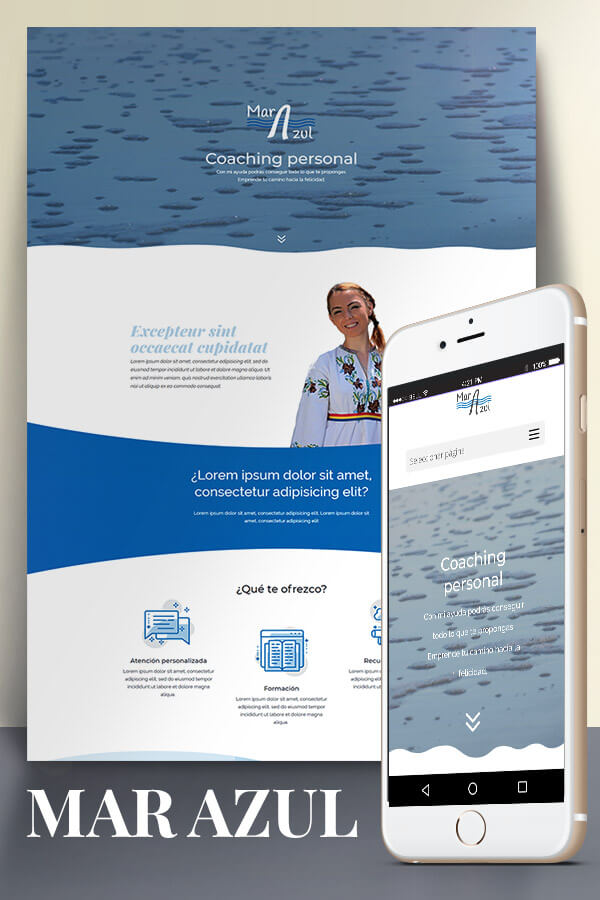 Mar Azul
This is a Divi's child theme designed especially for personal coaches.
It includes 7 different pages. Custom headers for the blog section and a custom footer fot the whole site.
It requires Divi 4.0+ because of the Theme Builder but it could work with the 3.0 branch.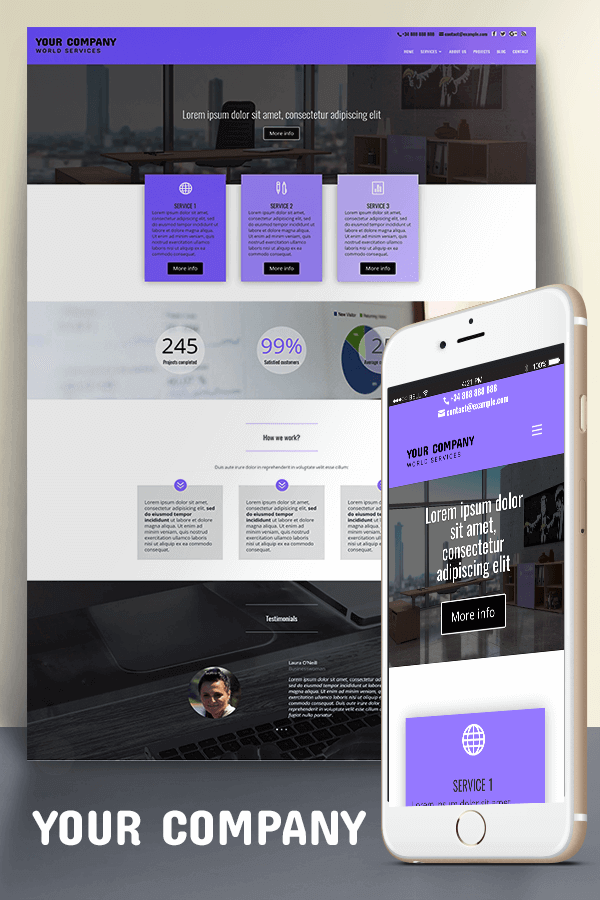 Your Company
Your Company is a Divi child theme designed with the more traditional business/corporate public in mind, but still with an actual touch.
Including 6 main pages and 3 different "Service" layouts.
It's fully completely plugin-fee and compatible with Divi 3.0+.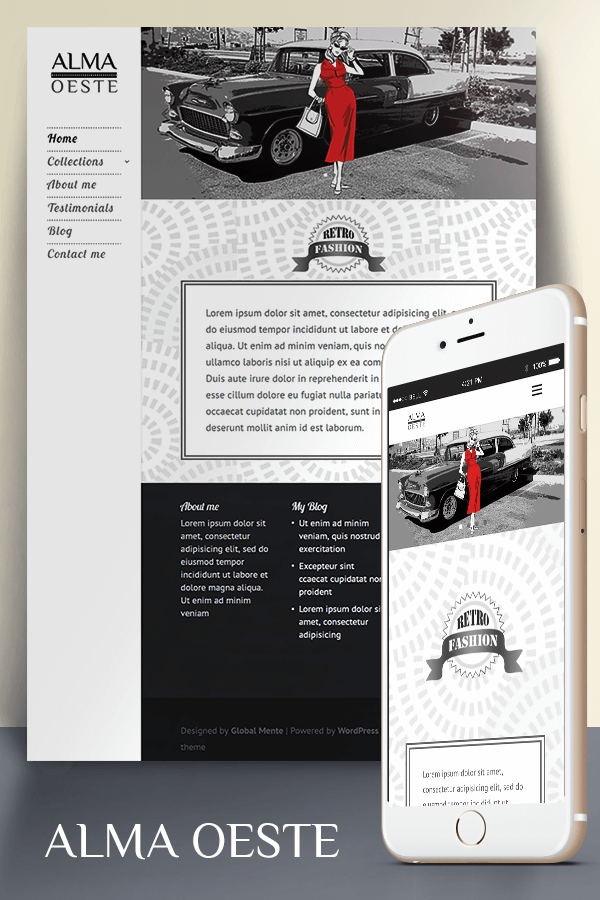 Alma Oeste
Alma Oeste is a beautifully designed vintage Divi child theme inspired by the 50s fashion. The different b/w backgrounds and multiple image gallery layouts of this fully responsive theme will help you stand out from the crowd.
Alma Oeste is also completely plugin-free and Divi 3.0+ compatible.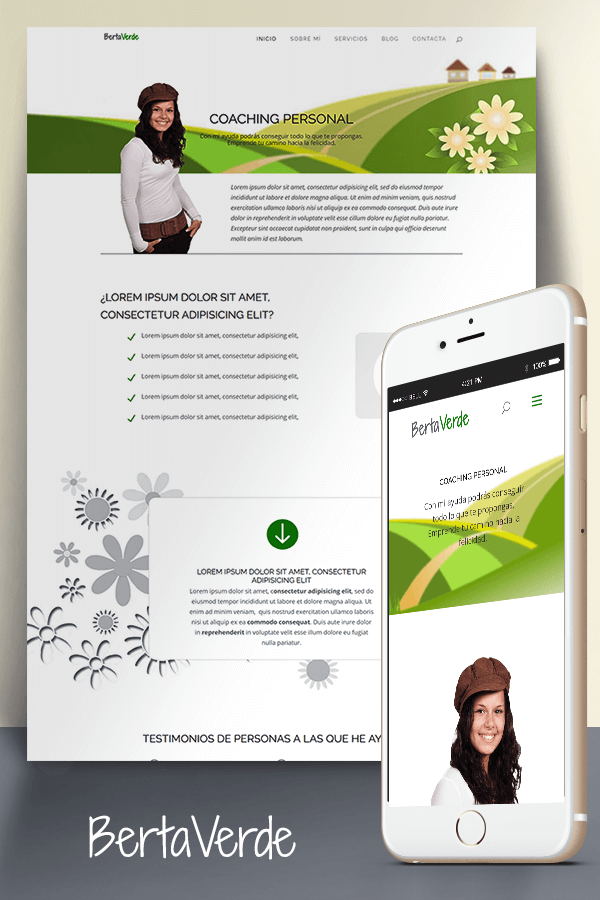 Berta Verde
Berta Verde is a minimalist and naive Divi child theme, perfect for coaches, therapists and all those who are willing to transmit peacefulness, harmony and optimism.
It's Divi 3.0+ compatible.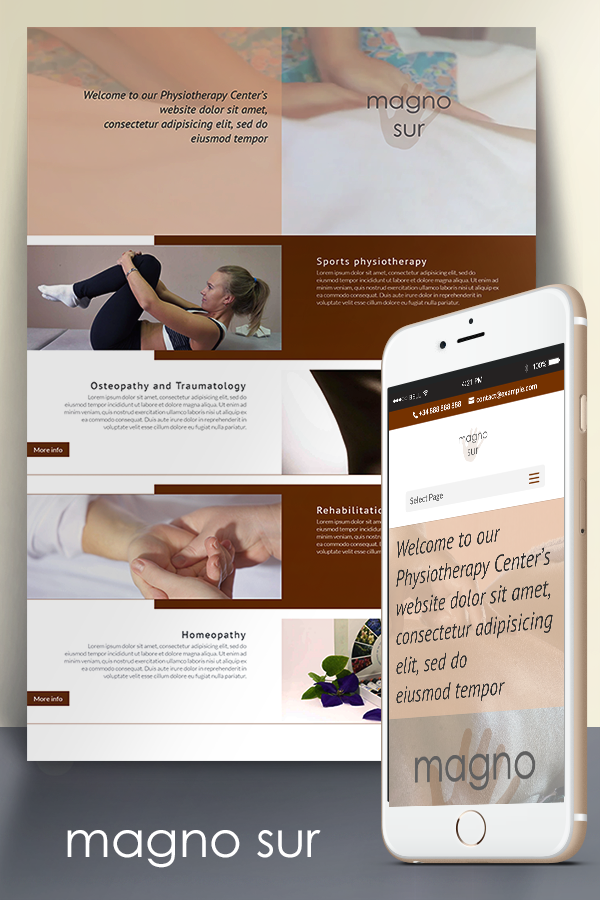 Magno Sur
Designed for physiotherapy centers, spas, beauty centers and clinics but for sure it may suit other types of business.
It's Divi 3.0+ compatible.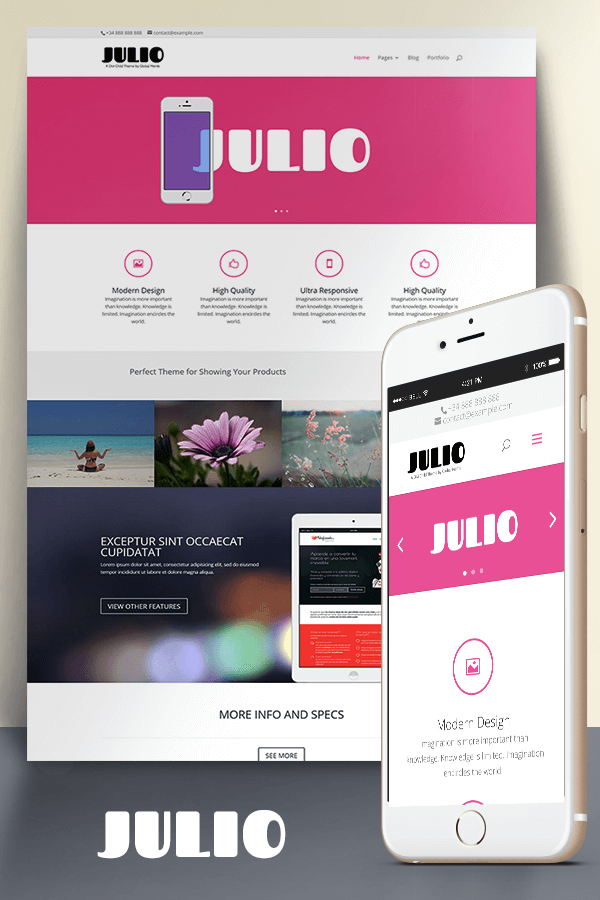 Julio
Julio is a multi-purpose theme, inspired on certain famous WordPress template and that we have published as an experiment, with CC0 license. It's Divi 3.0+ compatible.
Licensing: all this child themes are licensed under GPL. You can use them anyway you want, no need to mentions us (please remove the link to our site on the link of the footer!) but please don't resell them, if you'd be so kind. They are ment to be free as in "free beer".
(*) As a member of the Elegant Themes Affiliate program, we will be paid a commission on any sales that result from purchases made via this link. You will NOT be charged any extra by clicking on, or purchasing via this link. We don't recomend anyting that we don't use ourselves and this is THE builder we use in all our projects.