This is a series of layouts and child themes for Elegant Themes's Divi, that will help you build amazing websites with ease.
Be adviced: you will need an Elegant Themes subscription, wich is not included in this themes.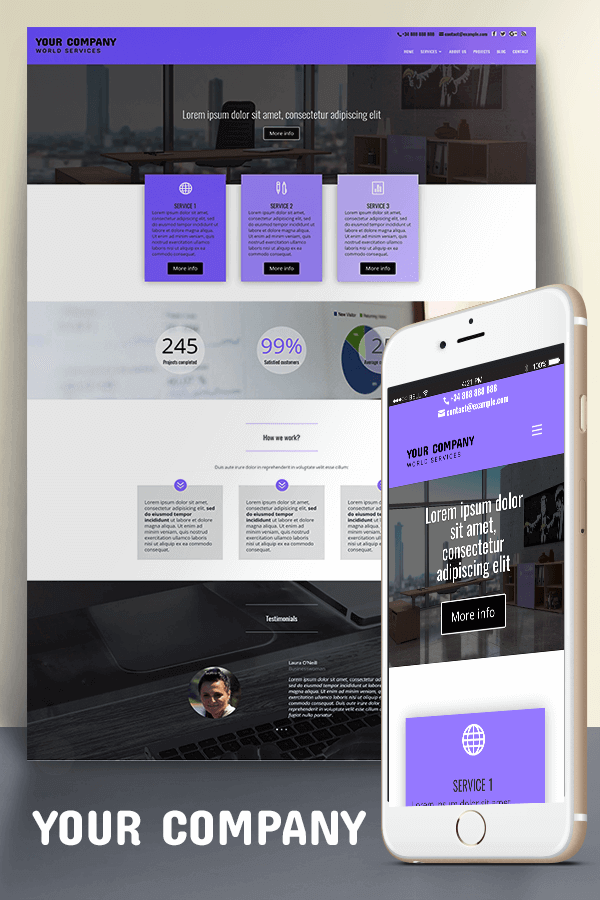 Your Company
Your Company is a Divi child theme designed with the more traditional business/corporate public in mind, but still with an actual touch.
Including 6 main pages and 3 different "Service" layouts, it's fully Compatible with WordPress 4.8+ and Divi 3.0.60+, and also completely plugin-free.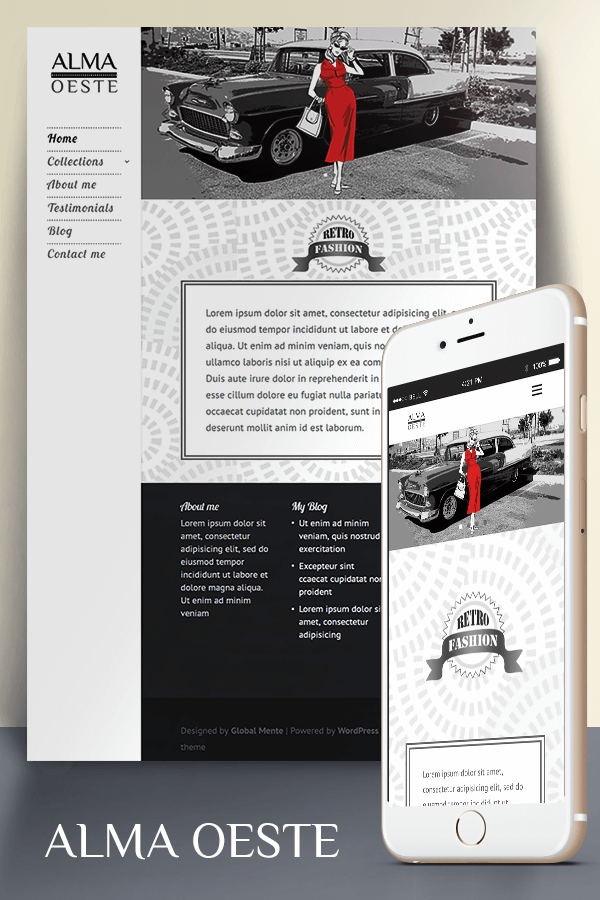 Alma Oeste
Alma Oeste is a beautifully designed vintage Divi child theme inspired by the 50s fashion. The different b/w backgrounds and multiple image gallery layouts of this fully responsive theme will help you stand out from the crowd.
Alma Oeste is also completely plugin-free.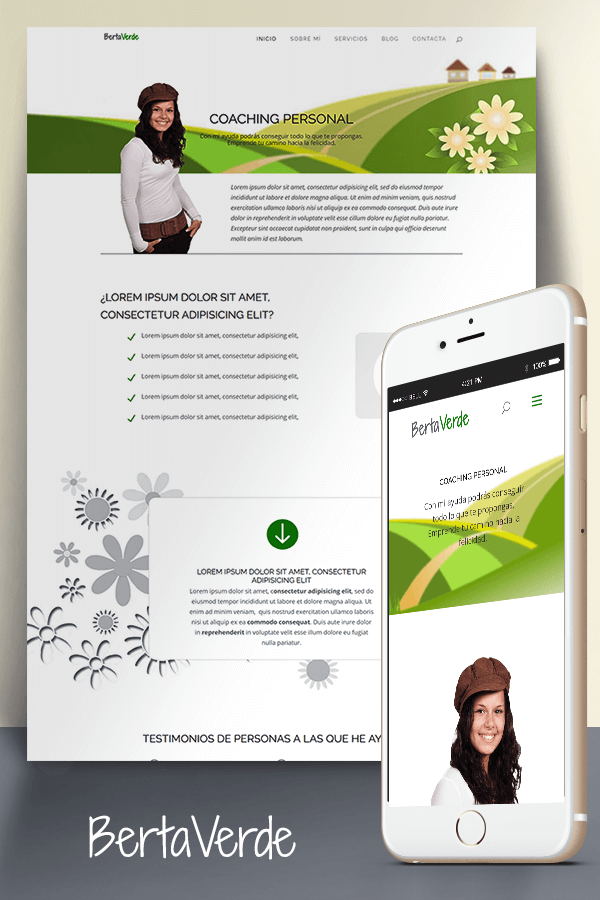 Berta Verde
Berta Verde is a minimalist and naive Divi child theme, perfect for coaches, therapists and all those who are willing to transmit peacefulness, harmony and optimism.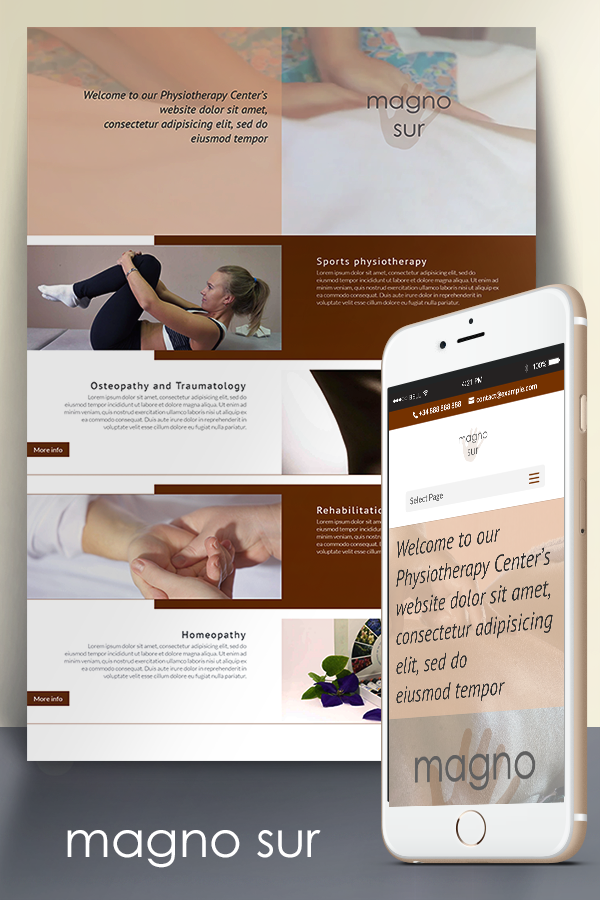 Magno Sur
Designed for physiotherapy centers, spas, beauty centers and clinics but for sure it may suit other types of business.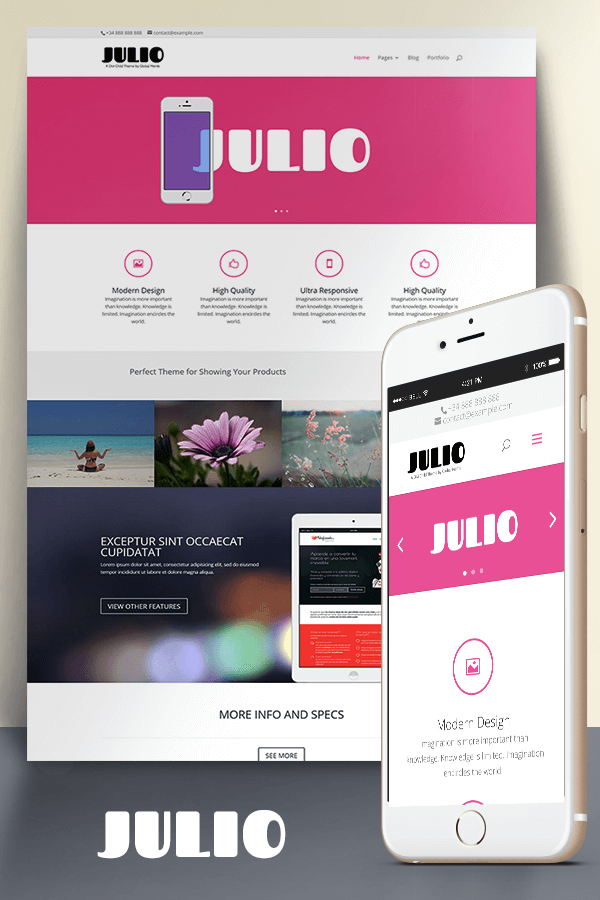 Julio
Julio is a multi-purpose theme, inspired on certain famous WordPress template and that we have published as an experiment, with CC0 license. It's Divi 3.0+ compatible.